aste online
2nd Online-Auction / after sales of ContaProNat GmbH ends April 28th. 2021
On behalf of and on account of our clients,
we are auctioning online on
April 28, 2021, expiring from 10 a.m.,
as a 2nd online auction / after-sale
at reduced prices and more construction site returns
from the construction company's movable assets
ContaProNat GmbH, Recklinghausen,
civil engineering work, filling station construction,
as well as equipment in an additional order,
in stock in 46282 Dorsten, Barbarastraße 50, and
44579 Castrop-Rauxel, Rütgersstrasse 16, (GERMANY)
The collection afterward takes place from:
Monday, May 3, 2021, from 10 a.m. to 5 p.m.,
Tuesday, May 4, 2021 to Thursday, May 6, 2021,
from 8 a.m. to 5 p.m.,
Friday, May 7, 2021, from 8 a.m. to 12 p.m.
The general Corona regulations are for the inspection,
as well as to be followed during collection. It applies across the board
obligation to wear a mask, the distance rules must be observed.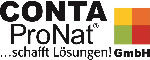 Sale after online auction hilco Tunnelvortriebstechnik GmbH, hilco-lux SA
On behalf of and for the account of our clients
On behalf of, and for the account of our client, we are conductiong the
after sale of the remaining items (see catalog download) from
the machinery and equipment park,
as well as construction machinery, construction equipment
and commercial vehicles of the companies
hilco Tunneling Technology GmbH and hilco-lux SA,
micro tunneling, construction companies, mechanical engineering,
concrete pipe production
in stock in 54634 Bitburg, Am Bittenbach 31 - 37 (GERMANY)
The individual items can still be viewed on our website.
The exact list of the itenms can be found under catalogue download.
We ask you to submit your bids by email at info@auktionen-huber.de.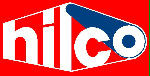 Nr. 96160
Großposten Lagerregale - Schwerlastregale Fabr. Thyssen Umformtechnik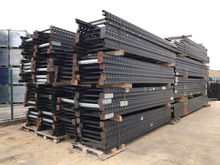 Schwerlast-Palettenregale, Fabr. Thyssen Umformtechnik, Typ: multipal-N, Fachlast: ca. 2.000 kg, Höhen von 3.000 mm bis 5.600 mm, Tiefen von 700 mm bis 900 mm, Gesamtlänge ca. 1.000 m vorhanden

Zusätzlich verfügbar: Palettenschuhe, Palettenaufsätze mit einer Länge von je 1.400 mm und 900 mm Breite
Visualizza dettagli