aste online
Online-Auction CONTA ProNat GmbH construction company, in 46282 Dorsten, 44579 Castrop-Rauxel - end
On behalf of and on behalf of our clients, we auction online
End of March 2021 (the exact date will follow soon! ),
the entire movable assets of the construction company
Conta ProNat GmbH, Recklinghausen,
civil engineering works, gas station construction,
stored in 46282 Dorsten, Barbarastraße 50, and
44579 Castrop-Rauxel, Rütgersstraße 16, (GERMANY)

The date for the visit of the individual items will be scheduled soon!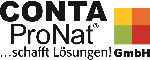 Sale after online auction hilco Tunnelvortriebstechnik GmbH, hilco-lux SA
On behalf of and for the account of our clients
On behalf of, and for the account of our client, we are conductiong the
after sale of the remaining items (see catalog download) from
the machinery and equipment park,
as well as construction machinery, construction equipment
and commercial vehicles of the companies
hilco Tunneling Technology GmbH and hilco-lux SA,
micro tunneling, construction companies, mechanical engineering,
concrete pipe production
in stock in 54634 Bitburg, Am Bittenbach 31 - 37 (GERMANY)
The individual items can still be viewed on our website.
The exact list of the itenms can be found under catalogue download.
We ask you to submit your bids by email at info@auktionen-huber.de.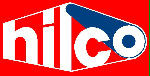 Nr. 96160
Großposten Lagerregale - Schwerlastregale Fabr. Thyssen Umformtechnik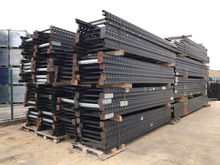 Schwerlast-Palettenregale, Fabr. Thyssen Umformtechnik, Typ: multipal-N, Fachlast: ca. 2.000 kg, Höhen von 3.000 mm bis 5.600 mm, Tiefen von 700 mm bis 900 mm, Gesamtlänge ca. 1.000 m vorhanden

Zusätzlich verfügbar: Palettenschuhe, Palettenaufsätze mit einer Länge von je 1.400 mm und 900 mm Breite
Visualizza dettagli
Nr. 96155
1 - Kammer - Stabschalung, Fabr. Schwinghammer, Bj 2002, ca. 30 Meter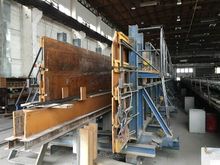 1- Kammer- Stabschalung, Fabr.: SCHWINGHAMMER, Baujahr: ca. 2002, Länge: ca. 30 m (2 x 15 m), Kammermaß: B x H ; ca. 1,80 m x 2,00 m, elektrisch verfahrbar, inkl. Rütteltechnik Fabr. BOSCH, beidseitger Lauf- / Arbeitssteg, Festseite - mechanisch verstellbar 3 Stufen

Weitere Details unter:
Tel. +49-89-148830810 oder e-Mail: info@auktionen-huber.de
Besichtigung nur nach Rücksprache mit Terminvereinbarung möglich!
Visualizza dettagli